Financial Planners: Annuities and Long-Term Care: 2010 News and Views

Contributed by Herb White, CFP®,
Life Certain Wealth Strategies
You may have heard recently about new tax savings related to long-term care coverage. The news is that some provisions of the Pension Protection Act of 2006, which are designed to help individuals pay for their long-term care coverage, went into effect January 1. Individuals will no longer have to pay federal income tax on the proceeds from an annuity if those proceeds are used to pay for long-term care coverage. That means that chronically ill or disabled people with annuities will no longer have to rely on their own private long-term care policies or Medicaid to pay for costs related to long-term care.
With that change by the Pension Protection Act, a number of hybrid annuity policies that also carry long-term care coverage have cropped up.
These new products allow policyholders to use the proceeds for LTC coverage, for income or for both. The proceeds that go to paying for long-term care costs for the policyholder would not be subject to federal tax. That could mean some tax-deferred gains.
But are they for you? You should know that these long-term care annuities work best for those in high tax brackets who believe they will be in a lower bracket by the time they would need to draw on that coverage. They also are a bit complex.
Research these hybrids before plunging in. Start by consulting both a financial advisor and a tax expert to see if this alternative is for you. Compare these hybrid policies against the standard long-term care policies out there. Keep in mind that the hybrids are generally regarded to offer less LTC coverage in duration of benefits. That means, unless you have a significant amount to invest, these hybrid policies may not last beyond a few years of benefits. Financial and tax experts will be able to demonstrate to you how much coverage you can buy based on the size of the annuity you can afford.
How knowledgeable are you about long-term care policies in general? Knowing the basics before talking to a financial professional will facilitate the discussion when you meet.
Long Term Care Checklist
* Do some comparison shopping Not all policies cover the same services. A basic LTC insurance policy will pay for assistance with activities of daily living including eating, dressing, bathing, toileting, incontinence, and transferring (bed to chair, etc.). Each policy lists the types of services that are covered under nursing home care and under home health care. Homemaker services are generally covered and other services as listed in the policy.
* Evaluate the help you can count on These days many people needing LTC wish to remain at home or in an assisted living facility. Do you have family and friends who you can truly count on to help with your care? This will need to be factored in.
* Assess your current health The most affordable deals in LTC insurance are offered to individuals in good health who are around the age of 55. But your family health history and your current health status are the real determinants of what your LTC insurance policy will cost. It may turn out that you do not qualify for coverage. The sooner you start looking into LTC the better as the need for care can strike at any time. Statistically, forty percent of long-term care is provided to individuals between the ages of 19 and 65.
* Read each policy thoroughly A qualified LTC policy won't go into effect until the covered individual is unable to perform two tasks of daily living for a specific period of time, typically 90 days, or when that person needs substantial supervision related to cognitive impairment. Some policies are more restrictive than others. More affordable policies generally take longer to kick in. Read the fine print and see if coverage for other physical ailments is available as part of the policy and what per-diem or monthly allowances are offered.
* Keep your options open The idea is to cover every eventuality. The best-designed LTC policies will pay the same amount of benefit whether care is received in a long-term care facility, an assisted living facility, an adult day care center, or in the home. Some policies do offer reduced percentages for home health care versus nursing home care, but it's a better idea to keep full percentages on home health care benefits, when the time comes, since most people would rather stay in their homes.
* Check the insurers' track records What is the financial health and track record of these companies? You always should verify this, but it is especially important with complex hybrid policies.
* If you are single and female It makes good sense for women, who generally live longer than men and also may have fewer earnings to help them in later years, to take a heightened interest in providing for their long-term care safety net.
Courtesy of Herb White, MBA, CFP, a Certified Financial Planner™ with Life Certain Wealth Strategies in Greenwood Village, Colorado, www.lifecertain.com, (303) 793-3999. Securities and investment advisory services offered through Woodbury Financial Services, Inc. Member FINRA, SIPC and Registered Investment Advisor. Life Certain Wealth Strategies and Woodbury Financial Services are not affiliated entities. .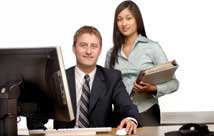 | | | |
| --- | --- | --- |
| | | Respond Directory lists the top Financial Planners in your area, organized by specialty and office location. |