Retirement Planning: The time is now to start saving for retirement

(ARA) - Retirement may be right around the corner or a far off thought, depending on where you are in life. But no matter if you plan to retire in five years or 30 years, now is the time to take action.
There are a lot of factors to consider when planning for retirement, such as the age you want to stop working, the kind of lifestyle you want to live, how much money you'll need to fund that lifestyle, and the potential need for long-term care.
But whatever your retirement goals may be, one of the best ways to achieve your dreams is to take full advantage of your 401(k) or other workplace-provided defined contribution plan. Half of the American workforce has access to a retirement program through their place of employment. But the latest industry data shows that only about 77 percent of eligible workers actually enroll in their plan.
And a full 40 percent of those who do participate only contribute the bare minimum, 5 percent or less of their salary.
To address this problem, Prudential Financial has introduced a new initiative to "redefine retirement." It's an innovative program that actually creates a "glide path" to carry individuals not only to retirement, but through retirement.
At its core, this "redefined" retirement model places 401(k) and other defined contribution programs on auto-pilot, incorporating features such as automatic enrollment (to get you started); automatic contribution escalation (to help ensure you're saving enough); and automatic asset allocation (to ensure your investments are appropriately diversified).
In addition, the model includes what's called a guaranteed minimum withdrawal benefit product, which automatically converts your savings into a guaranteed stream of retirement income - a "retirement paycheck" if you will - much like you would receive from a traditional defined benefit pension plan.
"During the economic crisis of 2008 and 2009, American workers lost approximately $1 trillion of their retirement savings. In looking for ways to help ensure that history doesn't repeat itself, the 'Redefining Retirement' model can be part of the solution," says Christine Marcks, president of Prudential Retirement.
But what about the 78 million Americans - mostly individuals at smaller firms and organizations - who don't have access to a workplace-provided retirement plan? Here, too, Prudential is taking a leadership role by supporting federal legislation that would allow small employers to band together and pool resources to deliver retirement programs that mirror those found in the largest firms.
"It's no secret that businesses of all sizes need to provide a suitable workplace retirement plan," says Jamie Kalamarides, senior vice president of Retirement Solutions at Prudential Retirement. "By allowing smaller employers to work together to create what are called Multiple Small Employer Plans (MSEPs), the costs associated with plan administration can be shared and even the smallest firms will be able to offer retirement programs for their workers."
Ideally, of course, those programs would follow the "Redefining Retirement" model, complete with a full suite of auto-pilot features and an option to convert savings into a guaranteed retirement-income stream.
Courtesy of ARAcontent.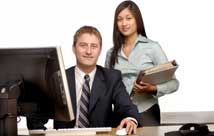 | | | |
| --- | --- | --- |
| | | Respond Directory lists the top Retirement Planners in your area, organized by specialty and office location. |