Financial Planners: The Family Mission Statement

Contributed by Herb White, CFP®,
Life Certain Wealth Strategies
How are a family and a business alike? Both can benefit from having a mission statement. Businesses have been preparing them for years, establishing key goals and standards for the company. Now families are taking their lead and are recording their values and aspirations to share with each other and future generations. The end results are documents for the family that help drive future decisions about family wealth management, business succession plans and charitable pursuits. Preparing these documents also facilitates group decisions, identifies leadership within the family, instills confidence and encourages unity.
It's About Discussing What's Important
Family mission statements are usually created in written form but often are done also on videotape as a companion to wills and directives. Although they are not legally binding, they have proven to be of great value to a family.
Perhaps the most benefit to them comes in the preparation itself. Many families start the process as a way to build consensus about long-term financial, business, and estate and philanthropic goals, but the conversation may often expand into areas that don't directly involve the family money. In this process, a family can identify the strengths, weaknesses and priorities of all family members.
To get the process going, often financial planners, tax experts or estate attorneys are called in to set an agenda and help explain the steps the family should take in creating their mission statement. This also provides a more formal, business-like approach to help get things started.
Creating the Mission Statement
Prior to the initial meeting, it is helpful to generate a list of questions for all participants to be thinking about. The questions can be about money, but more helpful are ones related to feelings and attitudes. For instance, what's most important about our family? What do you think our goals should be? How should we relate to each other? What are our strengths as a family? Where do you think we'll be as individuals in five, ten or fifteen years? What do you value most in life? How should we take care of relatives who are or become sick or disabled? How should we resolve our disputes? How important is the family business to you? What should we be doing differently related to our money and assets inside the business?
Tips for Success
• Keep the mission statement brief; even a paragraph can work. This is not a financial document.
• Focus on the positive, include what you want to accomplish rather than what you want to avoid.
• Include the youngsters in the process, at least on a basic level. Down the road, they will be more comfortable working together with all members of the family.
• As a family, revisit the mission statement every year or two. Remember it is an evolving living, breathing document.
A family's goals and aspirations are valuable assets. The mission statement lets you stay true to those intrinsic qualities. It can help diffuse tensions when necessary. It can also be used to facilitate discussions and issues that inevitably come up after major life changes, such as new family members, a death or a divorce.
Courtesy of Herb White, MBA, CFP, a Certified Financial Planner™ with Life Certain Wealth Strategies in Greenwood Village, Colorado, www.lifecertain.com, (303) 793-3999. Securities and investment advisory services offered through Woodbury Financial Services, Inc. Member NASD, SIPC and Registered Investment Advisor. Life Certain Wealth Strategies and Woodbury Financial Services are not affiliated entities. .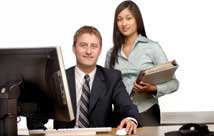 | | | |
| --- | --- | --- |
| | | Respond Directory lists the top Financial Planners in your area, organized by specialty and office location. |