Financial Planners: Now's the Time to Revisit Retirement Draw-Down Amounts

Contributed by Herb White, CFP®,
Life Certain Wealth Strategies
When it comes to retirement, a lot has changed since our parents' days. Some of the new thinking relates to the amount that should be withdrawn from portfolios in retirement. While the conventional wisdom has been to stick with one set amount throughout the years, there are some good reasons to rethink this, say financial experts. It could happen that your retirement planning will fall short if you follow the old draw-down rules.
Indeed, some analysts now say the amount should be based on the individual rather than on a blanket rule that applies to all retirement accounts.
For example, let's look again at the four percent draw-down rule that has been popular since around 1994. The rule involves taking out no more than 4.2 percent of a portfolio—which would mostly be based in stocks—in the initial year of retirement and then adjusting the remaining portfolio toward a 60/40 split in stocks and bonds each year. In this way, the money could last an average of 30 years.
This particular rule, however, can actually be harmful to many people simply because of its level of risk tied to stocks and other assumptions, such as lifespan, says 1990 Nobel Laureate William Sharpe of the Stanford Graduate School of Business. He suggests that planners and investors both need to do a better job of assessing risk tolerance and consider more stable investment choices like TIPS (treasury inflation protected securities) and other low-risk options as a foundation for post-retirement draw-downs.
That means, rather than using a standard percentage of draw-down, you should consider your risk tolerance and the content of your portfolio more. You could actually be wasting money by adhering to a percentage drawdown that could leave more money behind after a few good investment years, according to Sharpe. A strict annual draw-down plan could lower a retiree's standard of life unnecessarily.
To modernize your withdrawal planning, rather than focusing on numbers, look at the big picture—your goals, dreams, perhaps working during retirement—first. And the best time to get started with this process is now, before you retire. The earlier the better. Here are some suggestions to get started:
1. Set a vision of retirement and plan to revisit it often. Do this every year before and after you're retired. Why beforehand? Your retirement is not set in stone; your plans, dreams and goals can change and you will need to be flexible. To keep up with them, so should your retirement planning. For example, perhaps you are thinking about starting a new career after retirement, even part-time. Now's the time to factor this in to your draw-down planning.
2. Don't be caught unaware. Do some reality number crunching now. Track your working-life expenses for three to six months and examine how well your current retirement nest egg and other resources could support that spending. A thorough examination of your current spending habits is a great first step in determining how realistic your preparation for retirement has actually been. It will also provide a picture of what else has to be done.
3. Do the "what-ifs." Be realistic and do your homework. Realize that retirement isn't necessarily less expensive than pre-retirement. What if you or your spouse needed expensive end-of-life care? Many retirees down the road end up paying for expensive experimental treatments to fight disease or long-term home or nursing home care. Did you know that the average home health care aide makes $18 an hour and a private room in a nursing home costs $78,000 a year? And that is only the current figure, so factor in the cost of inflation when number crunching this "what-if" as well.
4. Rethink your whole concept of "retirement." This is very helpful when the numbers aren't adding up and you may not be able to count on the traditional "golden years." For example, many companies are becoming more open-minded about keeping older workers on the payroll and are also hiring more workers over age 60. By starting now, you will have time to acquire the skills necessary to take advantage of these opportunities.
If you opt for working after retirement, a successful phased-in or post-retirement work plan, including withdrawal planning, will require sensible financial planning and also a lot of savvy research on your part. As they say, this is not your parents' retirement. Always be ready to consider a fresh perspective on your value in the workplace.
Provided by courtesy of Herb White, MBA, CFP, a Certified Financial Planner™ with Life Certain Wealth Strategies in Greenwood Village, Colorado, www.lifecertain.com, (303) 793-3999. Securities and investment advisory services offered through Woodbury Financial Services, Inc. Member NASD, SIPC and Registered Investment Advisor. Life Certain Wealth Strategies and Woodbury Financial Services are not affiliated entities. .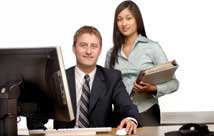 | | | |
| --- | --- | --- |
| | | Respond Directory lists the top Financial Planners in your area, organized by specialty and office location. |