Financial Planners: Make your money work for you with pain-free spending cuts

(ARA) - It's OK to admit you've already broken one or more New Year's resolutions. According to www.usa.gov, money matters make up not one but two of the most popular New Year's resolutions. But, breaking your promises to yourself is almost as traditional as making them. To make a lasting change to your everyday spending habits, it helps to keep things simple - and rewarding.
The best way to start evaluating your finances is to compare your monthly income and expenses. This is the scary part, but it's the necessary first step to keeping more of your money in your pocket where it belongs. At first, stick to listing the basics: mortgage/rent, car payment, insurance, utilities and other regular monthly bills. As you get comfortable and your budget starts to take shape, add in entertainment costs and other everyday expenditures.
With a plan and a little willpower, there are lots of smart ways to get your finances in order without cramping your style. The key is to set a few savvy and realistic goals that will help you follow your planned budget. Below are a few tricks to help you stay on track, cut back on everyday costs that may be squeezing your wallet and even get your money to work for you.
Family-style budgeting
Budgeting should be a team effort. Make sure you're not the only member of your household looking after finances. Have your family set financial goals and assign specific actions and accountability to each member. Review monthly bank statements to determine where dollars are being spent. If you're a family that relies on credit, compare interest rates and consider consolidating credit cards or switch to debit for greater discipline. Consider giving each participant a set weekly budget and have them report regularly on how they're doing. If the entire household shares the responsibility of budgeting, supporting each other can make a big difference.
Save on everyday costs like gasoline for your car
Instead of losing track of credit card purchases and potentially discovering an unexpected bill at the end of the month, link specific purchases to a dedicated bank account with a card like the Shell Saver Card. The Shell Saver Card acts like a debit card and saves you two cents per gallon on every gallon of Shell-branded fuel. Since it doesn't impact your credit score, it's a great way for young drivers or those who don't want to use credit to track their spending. Cards like this can help people learn budgeting skills and how to make discount and cash back programs work for them. For more information, visit www.shellsavercard.com.
Do you really know how much you spend?
According to Suite101.com, the total cost of meals for the average workweek is about $25 to $50, and $100 to $200 for the month. If you find you're spending too much on morning cups of coffee or lunches, consider making coffee at home or bringing your lunch to work twice a week. Many debit and credit cards offer a breakdown of your spending by category and show where your money is going on a monthly basis. If your cards don't offer this feature, some budget management software programs allow you to scan your receipts to track spending. You'll be less likely to overspend once you realize how much money has actually gone through your hands.
Dinner and a movie - On the cheap
Find alternative ways to do what you enjoy. If your ideal Saturday evening entertainment is the classic dinner and a movie, start a rotating dinner club with friends where each host makes dinner, or organizes a potluck with a theme. You'll only pay when it's your turn to cook/host and you can feed more people at home for the same price as eating out on the town. Replace expensive premium cable channels or trips to the movies with an online movie rental subscription. Everyone in the house can enjoy several movies for less, and there's no waiting in line for the bathroom. Plus, it's a great way to spend time with friends and catch up on flicks you may have missed.
Rewards and cash back programs
Find a rewards or club card program that offers incentives or discounts. Some grocery stores have free enrollment into their membership clubs, which qualify you to save on certain purchases. Drug store chains also advertise weekly cardholder discounts for items like shampoo or toothpaste. There also are a variety of rewards credit cards that target spending in different areas from gasoline to groceries to dining to travel. By making your purchases work for you, you can earn freebies, discounts and rewards for similar future purchases. The key is disciplined control of your spending, sticking with a budget and being cautious of rewards programs that advertise big savings but come with a costly annual fee.
Content provided by Shell Oil Products US.
Courtesy of ARAcontent.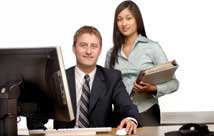 | | | |
| --- | --- | --- |
| | | Respond Directory lists the top Financial Planners in your area, organized by specialty and office location. |