Financial Planners: Divorce and Money: If Only I Had Known!

Contributed by Herb White, CFP®,
Life Certain Wealth Strategies
So many financial issues need to be addressed when you are separated and facing a divorce. Often, however, these matters get overlooked—or completely ignored—during this emotional period. Yet this is exactly the time when clear-headed financial decisions must be made—before the divorce—or your financial security can be affected for the rest of your life.
To keep from becoming one of the many ex-spouses who down the road become bitter over badly handled finances, you need to act right away by getting professional help.
Waiting until divorce papers are filed may be too late. Your team should include both a financial advisor and a tax advisor as well as an attorney who specializes in divorce. Get the best referrals you can for each one.
Choose the advisors you can count on to help you preserve assets and plan your money going forward. Make sure they are top quality with excellent references. Remember, they can help you best only if you are honest and thorough about the information you provide them.
A qualified financial advisor can help you budget and invest for your new life. If you are a woman, this will be a crucial step. The numbers of women who are single and are filing for bankruptcy is significantly larger now than for men.
Your tax advisor will help you negotiate your new tax situation, but don't put off this meeting thinking there will be time later. There are always special situations in a divorce that will determine whether a couple will need to file jointly or separately during the last year that the marriage exists. This is definitely worth discussion since tax fraud can be a liability issue for the spouse who had no involvement or awareness of the fraud taking place.
Jot down all your questions and concerns and bring the list with you for your meetings with your advisors. Here are some topics you will want to discuss. Be sure to get all your questions answered.
• The children: Find out your state's divorce laws with respect to child support. Understand that college-age children have the right to demand financial support or college funding at the state level.
• Child support guidelines vary from state to state, so be sure to look into your state's rules.
• If your state has a program that allows a spouse to pay into a special account so child support is recorded every month, consider signing on for it. It provides a paper trail and enforcement system for ensuring that children get the support money they're entitled to.
• Federal law requires all child support payments be made by wage assignment and health insurance by Health Insurance Orders. On average, only 20 percent of non-custodial parents pay their court-ordered child support monthly so a number of laws have been established to force compliance. Make sure you understand what your rights and protections are.
• Your credit: It is up to you to protect it now, and if your spouse has any tax or credit issues, you need to rely on your advisors to help set up any legal "firewalls" you can before the divorce is final.
• Make sure you know the worth of your assets, so you can make accurate demands in a property settlement. Is your house a true asset or will it need expensive repairs you may not be able to afford later? Do you know the value of the smaller items you have treasured over the years? Now is the time to get licensed appraisals.
• Now is not the time to go on a spending spree, even though you may feel like it. That vacation or new car can lead to financial disaster after the divorce. Plan ahead with the help of your financial advisor before making any rash purchases. You will enjoy that vacation more, as a single, knowing your finances are under control.
• Begin a new budget right away and follow it strictly once you and your spouse split.
• After the divorce, keep your credit clean. Whatever debt you have, pay it on time and resolve to pay it off. It will soon be all up to you.
• Even though it might be the last thing on your mind, start or restart your retirement planning and college planning for your kids at this stage. Why? Because if your soon-to-be ex-spouse controls more assets, you should negotiate for more of a settlement in these areas.
Going through divorce is tough enough. Taking these steps will help give you that financial support and peace of mind you need now.
Courtesy of Herb White CFP, MBA, a Certified Financial Planner™ with Life Certain Wealth Strategies in Greenwood Village, Colorado, www.lifecertain.com, (303) 793-3999. Securities and investment advisory services offered through Woodbury Financial Services, Inc. Member FINRA, SIPC and Registered Investment Advisor. Life Certain Wealth Strategies and Woodbury Financial Services are not affiliated entities. .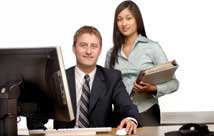 | | | |
| --- | --- | --- |
| | | Respond Directory lists the top Financial Planners in your area, organized by specialty and office location. |