Financial Planners: Disability Insurance: Words to the Wise

Contributed by Herb White, CFP®,
Life Certain Wealth Strategies
When considering the types of insurance you need, does disability fall on that list? It should. For more and more people, long-term disability insurance is not an option but a necessity. It represents that critical safety net you will need to ride out a serious accident or illness.
If you do have disability coverage, is it adequate for your needs? Many people take out policies through their employer since the fee is usually nominal, but they often are in for a rude awakening when they need to draw on the policy and the benefits fall short of their expectations.
Most employers offer disability coverage that lasts twelve weeks or less and covers less than 60 percent of your pretax income. That might be fine if you have an injury with a relatively quick recovery time at home, but what if you have major surgery or a serious illness?
If you are delaying getting disability insurance because you may be losing your job or you are planning to become self-employed, think again. Now is a great time to buy long-term disability coverage. Your initial coverage will be based on what you're now earning. If you wait until you are unemployed or starting self-employment, your coverage will be based on considerably less.
What are some of the issues you should consider when purchasing disability insurance? The following list will help you get started. Be sure to follow up with a financial planning professional, who can review and make recommendations on the policy your insurance agent recommends.
* Is the language of the policy correct—and clear? Remember that policy language is critical.
* Can the policy be cancelled? Make sure that your policy says that, once you're approved, the insurer can't cut your coverage unless it decides to stop writing coverage for everyone in your job class. It should also state that the insurer can't raise your rates based on the amount of benefits you're to receive.
* What factors affect the cost of the coverage? Get bids from several insurance carriers and consider going to more than one agent. The premium you pay will depend on many factors and can vary quite a bit from person to person. Such things as your age and your gender will be a determinant in what you pay (e.g., women may pay more for disability insurance because they currently tend to live and work longer).
* Does the policy cover you if you are unable to continue in your current occupation? Even if you are able to work in a different capacity, "own-occupation" disability insurance will provide you with the income replacement you need if you are unable to work in your current job. Make sure you understand how that coverage works for your current occupation.
* What is the elimination period? This is critical. Like a deductible in home, health or car insurance, the elimination period is a big cost determinant in disability coverage. Payments do not start right away. Most long-term disability policies will kick in after 30 days after you've been declared disabled. But you can specify an elimination period of 60, 90 or 120 days, and your premium will be lower. Be sure you have a cash buffer to cover expenses during this time. An important point about the 30-day elimination period: the benefits don't start accumulating until you've been laid up a month after the ruling date and you won't get your payment until a month after that. Be very clear with your insurer when you'll get your first check based on what elimination period you have chosen.
* What is the benefit term? For each disabling incident, your policy may pay benefits for a certain period—two or five years, or until retirement. It's all about how your policy is constructed. Some policies even pay for life if you purchase this benefit and you are disabled prior to age 60.
* Do I need a residual benefit feature? Keep in mind that some policies may offer you "residual benefits" or a partial payment if you're less than 100 percent disabled but are still unable to perform all the duties of your job.
* Does the policy keep up with inflation? Your policy should keep up with both inflation and your increasing income. If you have to tap into your insurance at some point, it needs to adequately replace that higher income. Obviously, people who expect to make vastly higher salaries in the future need to plan for this.
The key is shopping smart for coverage that fits your needs. A financial planning professional is an ideal resource for advice on insurance of all types, as part of an overall financial plan.
Courtesy of Herb White, MBA, CFP, a Certified Financial Planner™ with Life Certain Wealth Strategies in Greenwood Village, Colorado, www.lifecertain.com, (303) 793-3999. Securities and investment advisory services offered through Woodbury Financial Services, Inc. Member NASD, SIPC and Registered Investment Advisor. Life Certain Wealth Strategies and Woodbury Financial Services are not affiliated entities. .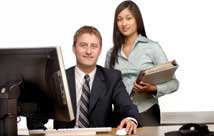 | | | |
| --- | --- | --- |
| | | Respond Directory lists the top Financial Planners in your area, organized by specialty and office location. |