Debt Consolidation: Need money for college? Hidden sources can help

(ARA) - Achieving a college degree can mean more and better professional opportunities throughout your career. Unfortunately, for many people, a college degree will also mean starting their professional lives in deep debt, burdened by hefty student loans they took out to fund their college education. Smart borrowing and spending habits, and pursuing grants and scholarships, however, can help reduce the debt a graduate faces.
The College Board reports two-thirds of students are in debt at graduation. In 2009, the average debt for graduating seniors was $23,000.
Student borrowing has more than doubled in the past decade to $86 billion. Most college graduates struggle for a decade or more to pay off their student loans.
"I was always told that education was the most important, no matter what the price," says Stephanie Cluff, 26, who graduated last year. "Now I find myself feeling completely overwhelmed by all of my student loans."
Students who have a lot of debt are usually the same ones who don't know how to secure free money from grants and scholarships. "Part of the problem is that students coming in as freshmen do not understand smart borrowing and spending habits," says Rebecca Porter, director of enrollment at Indiana University.
Students fail to understand that total loan amounts also include rapidly increasing interest as well as fees. Interest on federal loans starts at 5.8 percent and runs considerably higher for private loans.
Fifty percent of the students who graduate without debt took advantage of university or national scholarships and Pell grants. "If students took the time to see what scholarships and grants they are eligible for, there would be a whole lot less student debt," Porter says.
Online education resources like ClassesAndCareers.com are a great help to students who are continuing their education to learn more about scholarships, grants and financial aid. Here are a few money-saving tips for students:
1. Get by without a car. Most campuses have good public transportation or have easy accessibility. The money you will save on insurance, gasoline prices and parking can add up to thousands of dollars in annual expenses.
2. Buy used. Thanks to thrift stores, garage sales and Craigslist you can get almost everything pre-owned. Clothes, textbooks, bikes, and furniture are just a few of the things that can be bought secondhand and save you tons of money.
3. Avoid eating out. Learn how to cook basic meals. Buy snacks from the grocery store that you can bring with you to classes so you don't have to be spending at vending machines or the student center.
4. Be creative for entertainment. Instead of paying $10 for a movie or bowling, think of other things to do for fun that don't cost so much. Game nights, dance parties, or sports are just as fun and won't kill your bank account.
5. Find a balance between school and work. Students who work part-time or during the summers may find it difficult to graduate in four years, but they will graduate without as much debt. Online colleges are beneficial for students who need the flexible work schedules and go to school at the same time.
If you need help with your student finances, visit ClassesAndCareers.com and fill out the form. A career counselor will assist you in setting up a financial plan to help you get your education debt-free. Or to speak with a career counselor, call (888) 361-6346.
Courtesy of ARAcontent.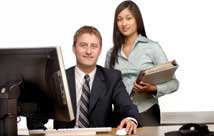 | | | |
| --- | --- | --- |
| | | Respond Directory lists the top Debt Consultants in your area, organized by specialty and office location. |